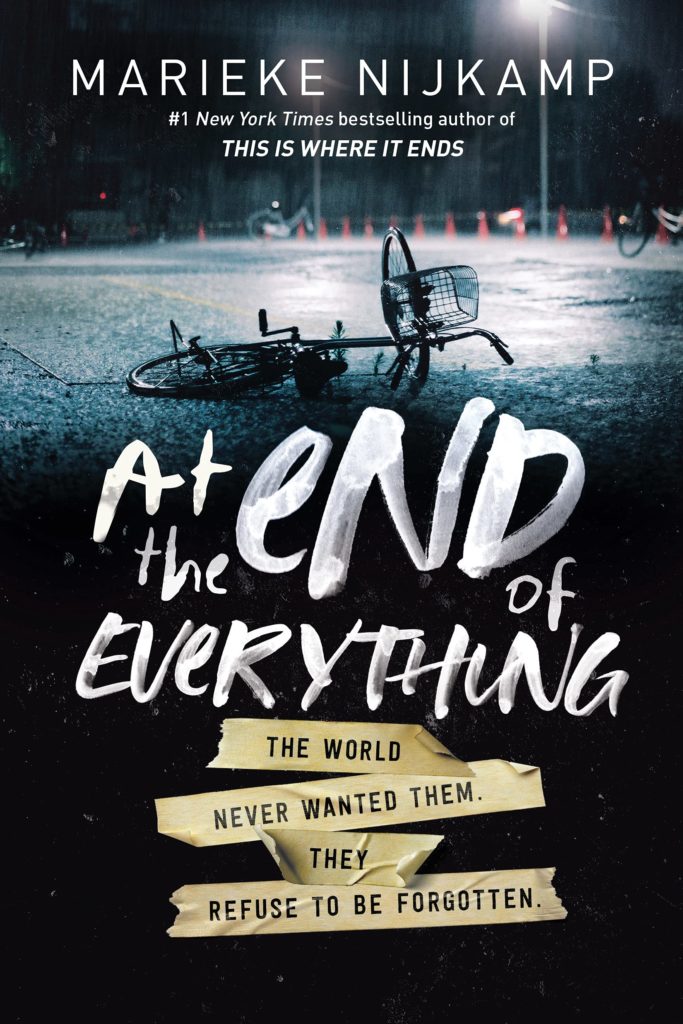 How do you feel fear? Do you freeze as the world around you slows to a blur? Do you run, hoping that your feet can keep up with the ground beneath them long enough? Do you fight either to protect yourself or those around you, ignoring the consequences of bruises that will last days after the fear stops? In the Hope Juvenile Treatment Center, knowing how you feel fear is synonymous with staying alive. Fear is taught on day one of being inside Hope, with guards that snap like twigs breaking off in the wind. That is, until one night when all the guards disappear and fear takes on an entirely new name.
As everything around them falls silent and confusion spins around their heads in every direction, the incarcerated teens are alone, but not for long. They journey outside for the first time in what, for many of them, feels like a millennium since they have felt the open air and seen the stars above them—and are met by the barrel of a gun. A deadly plague has spread across the earth. With the understanding that they have been completely abandoned, they are forced to figure out how to survive with no help from the outside world. This group of teens binds together to rebuild a new world that they can survive in day by day. Yet with a single sound, their entire world grinds to a halt and becomes as terrifying, if not more so, than the previous one of cages and grown-ups who stray outside the bounds of reasonable punishment.
"The outside world couldn't care less about what happens here. They consider us difficult at best and worthless at worst. So we have to take care of ourselves."
While there are similarities to COVID-19 in small chunks as the teens of Hope learn about what's going on in the outside world, the focus of this novel is not about how plagues rush through communities. In some ways it's not even about the plague itself. It's about what happens when a group of minors are left to fend for themselves and how they build a home out of what used to be their prison. As most of them knew very little about each other, and the things they did know were largely based in ghost stories and stereotypes, trust is scarce—yet they must now make collective decisions to ensure their survival.
​​"Necessity makes monsters of us all."
As we follow separate characters' personal insights in each chapter, we see different perspectives of the same events. Each character's lived experience before ending up at Hope plays a part in how the characters process each choice they make. A person cast out by religion wishes dearly to fall into the arms of sermons to find sense in the insensible. Others focus on a life after where they can make something of themselves. This is a story of choice. When the lines between surviving and living are blurred, it's the choices made that bring the characters closer together and keep them alive—specifically, the choice to start looking out not just for themselves, but for each other. They triumph together, they mourn together, and they dream of a better future together. In this, they create a chosen family.
The narrative is laced with phone calls from the Hope residents to their loved ones as a reminder that they have been forced to grow up way too fast, that these are still kids looking for connection and a sense of safety. The call transcripts are devastating, humorous, and filled with misleading positivity.
"Lie to me if it is. I'd like to believe you'll be safe"
What makes a good person or a bad person; a right decision or a wrong decision? Nijkamp doesn't make black-and-white rules for what makes a person—or the decisions that person makes—good or bad. Instead, this novel is about learning to live in the gray areas because when you hear someone's entire story, no matter how it ends, there is humanity in all of it. There is a beautiful depiction of devastation because in a fallible world there will always be injustice tangled within the guise of justice.
At the End of Everything reaches a broad audience for anyone wanting to read more LGBTQ+, disability awareness, juvenile incarceration narratives, or anyone who just loves post-apocalyptic storylines. The novel successfully builds tension, leaving the reader in suspense with the inability to put the book down. The ending will leave readers astonished as this action-packed novel keeps it going right to the end.
---
Kenzie Donovan is a junior at Loyola University New Orleans majoring in psychology with a minor in English. She is from Fishkill, New York, and is a passionate advocate for disability rights. Following graduation, Kenzie hopes to obtain a job within the realm of publishing.