Leah Johnson is an editor, educator, and author of books for young adults. Leah is a 2021 Lambda Literary Emerging Writers Fellow whose work has been published in BuzzFeed, Teen Vogue, Refinery29, and Autostraddle, among others. Her bestselling debut YA novel, You Should See Me in a Crown was the inaugural Reese's Book Club YA pick, and was named one of Cosmo's 15 Best Young Adult Books of 2020. Her sophomore novel, Rise to the Sun is forthcoming from Scholastic in 2021.
New Orleans Review
What inspired you to have the book centered around prom?
Leah Johnson
One of the things that I found most interesting about the early reviews of You Should See Me in a Crown were [the] creative critiques surrounding the idea that prom was an outlandish foundation to build a story about race, about class, about sexuality. What I thought was wild about those critiques — not that people don't have every right to; reviews are not for writers, they're for readers — was [that] all the traditions I talk about in the book are pulled from real high schools across the country. I wanted to take a uniquely American institution and look at it for what it is — something that is incredibly cis-centric, incredibly heteronormative, extremely classist, sexist — and unpack that. So for me, it felt like there was no better playground for a rom-com that also tackles heftier issues than to set it during senior prom.
NOR
I love that you took that type of approach, [the way] you had Lighty come into her own character development. Usually, with prom centered rom-coms it's like "OMG let's make her the queen bee," and all of sudden she's popular, but that's not really the storyline [here].
Johnson
Part of the intention with the book was to play with a lot of the tropes that I saw in teen movies and books of this kind growing up. We have these tropes… these images of people who are worthy of attention and desirability, and those stories almost always center the white, cis, straight, wealthy girl. I wanted to flip those ideas on their head. What does it look like, what does it say to us and to girls like Liz when you literally put a crown on her head and call her a queen and tell her that you don't have to lose yourself in order to attain this thing that everybody tells you is worth aspiring towards?
NOR
Did the sometimes-rigid traditions of prom influence you to make the book specifically about not fitting in? Or do you even consider prom having rigid traditions? What do you think about prom in general?
Johnson
It's hard for me to even fathom that anyone would believe that prom doesn't have rigid traditions. Maybe there are schools across the country for which there are no rules. You know, you can wear whatever you want to prom, you can bring whoever you want to prom, tickets are free. There are no barriers to entry. Maybe those schools exist.
I didn't go to one of those schools. Nobody I know went to one of those schools. Every school I'm familiar with, especially in the area where I grew up, there are parameters on who you are allowed to bring as your date, on what you are allowed to wear. The tickets cost money, which is also a barrier to entry, so if you don't have disposable income then you have to somehow come up with $50 to buy your ticket.
There is a heritage and a culture around prom that I think goes uncritiqued too frequently. Not to say that this book is intended to be some heavy-handed interrogation of this tradition. I don't mean it to be that, but I hope people are walking away with a new lens through which to think about this thing which is inherent to American high school culture. It's just something that we have accepted as, "Oh, ok. Yeah! Prom. Graduation. They're hand in hand." The markers of a successful high school career.
Part of me thinks a lot about racism in regards to prom because, for reference, my mom — not even my grandma, not my great-grandma, my mom — was in the first integrated class at her high school. It was the first time that they had ever had black and white students in a classroom together. Mind you, I'm 26 years old, [so] my mom is not in her 80s. So when prom season came around, they had a black prom king and queen and they had a white prom king and queen because the idea of crowning a black girl over a white girl was an impossible thing to even consider. The proximity of that in regards to prom is something I can't not think about. It was something I was thinking about a lot when I was working on You Should See Me in a Crown.
NOR
When I had my prom, you just don't think about those types of things — those barriers that some people wouldn't even have to think about and others having to go through — simply the example of ticket prices being a barrier. Luckily for me I was a financial aid student at my high school, so I was able to get in based off that, but our tickets were $80. And it was [held] in the library at the school.
Johnson
What?! Prom was in the library and they charged you almost $100 to get in? I would fight.
NOR
Right! And I was like, "Um…and we're having pizza? Ok, we need to have a conversation."
I feel like your story shows [barriers], not only in [Liz] trying to get the scholarship, but also her participation in the daily tasks and volunteer work she has to do, her having to not go to work sometimes, or not having a social life. Other kids, based off their privilege, wouldn't have to think about those things. So it's definitely something I got from your book.
Johnson
I'm glad that people are walking away with something other than "Wow, it was so cute!"
NOR
Do you have any singular message that any teenagers or any audience member who's reading your book — that you want them to take away from [reading the book], or would you rather people take their own little piece of it?
Johnson
If I had to leave people with one thing … I would like, first of all, young black girls, black queer girls in particular, to know that even if you don't feel at home in your community now, your people are out there and you will find someone to love you — and that love will not be granted to you in exchange for some sort of trauma. You will just get it and that's what you deserve, just like any straight person. You deserve a storybook romance.
But also, to anybody who comes to the book, I hope that they use Liz's story as a way to think about their neighbors that they haven't considered before. What about those kids that live, maybe not in my neighborhood, but we see their parents at the PTA meetings or we sit next to them in classrooms or, you know, they ring up our groceries — what happens when they are more than a face? They become a full person, and we have to think about all the things we get to experience that they have been completely boxed out of. How can we make our communities more inclusive? To be a home to them as well — I hope people think about that.
NOR
I wholeheartedly agree with that. Even though I'm not a teenager, while reading this book I still got those messages – and I think [they're] a lot more impactful now because you see more of people's struggles being shown in the media because of the pandemic. I feel like your book is going to hit home for a lot more people because of that.
Another question – well, first, a comment. You touched on it when you were talking about how characters of color have to go through some type of trauma in order for their stories to be told. And I noticed that whenever I'm watching movies or reading literature [featuring] people of color or people in the LGBT+ community, their storyline is just about their race or just about their sexuality, not about the other multifaceted ways that they are as a person. How did you find a way to make Liz Lighty be black and queer, but also not be the voice of all black and queer people? How did you make sure she was multidimensional?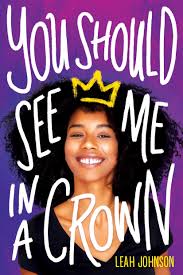 Johnson
That's a great question. I like to think of it this way: I don't choose which day I'm going to walk out the door and have an epic love story, I don't choose which day I'm going to be a victim of a hate crime, I don't choose which day I'm going to hold hands with a woman on the street and be catcalled inappropriately. I don't choose which day I get to be queer Leah Johnson and [which] day I get to be black Leah Johnson, and another day I get to be this version of myself, and that version of myself. Every day I walk out the door I am every self, so I experience great joy, but along with that I also experience great sadness. I wanted to give Liz a story that was honest and was true to those things. Yeah, there are some people in this world who really suck, who truly do not want black people to be alive, who don't want queer people to exist, [and] they certainly don't want you to be black and queer because that's totally mind-blowing to them. They can't even process that much marginal identity.
Those things are true, but the inverse of that is also true — that I have a great family who loves and cares for me, [that] I have incredible friends who remind me why I'm here and what it is that I want to do with my life. I have fallen in and out of love a number of times, and that has been fantastic and also terrible, obviously, just like it would be for anybody. So if I'm telling a honest story about what it means to be human, then I'm also telling a story that is just as happy and joyful as it is sometimes sad and self-effacing.
NOR
I felt that throughout the book, especially with you adding [Lighty's] unique qualities of her anxiety, her music talent, her future of what she wants to do in college, her favorite music … all of that coming into play, and of course her love life — finding Mac, but also going through that heartbreak of them not talking any more. Just showing the highs and lows of being queer, being black, having anxiety, and just being a teenager and trying to figure out your future at the age of 18, which always is a trip to me.
Johnson
I think it's our job as storytellers to complicate the narratives that we've been fed. If the narrative that you've been fed your entire life is that this one person only has this one experience and that experience is one of trauma, then if I'm doing my job well, I'm going to flip those ideas on their head. If you think this thing about this character, then it's my job to offer a different perspective, to give you a different lens through which to think about this character, this story. So I think just as much as it is an act of prejudice to have the "bury your gaze" trope, which is pretty much what I grew up with — it's like, if you're a queer character you're definitely getting hate-crimed before the movie is over — as much as it is an act of prejudice to perpetuate those ideas, it's also just lazy storytelling. I think we owe it to ourselves and each other to be better storytellers.
NOR
I noticed that when you wrote the part when Liz tells about how she came out to her family and friends, it wasn't really a big deal. Usually in literature or in film they make it a big deal. It's like "Oh! They're coming out! This is the only thing we're going to focus on." Instead, you kind of downplayed [Liz's coming out story], not in a negative way, but in order to make it, for lack of a better term, normal. Is there a reason why you did that? Was there other stuff you wanted to focus on?
Johnson
You Should See Me in a Crown is not a coming-out story. I think there's still room for that, and I think there are a lot of people who will say, "Oh, we've evolved past the need for the coming-out narrative." No, we've evolved past the need for the white, cis, middle-class boy from the suburbs coming-out narrative. We've seen that happen plenty of times at this point. What we still don't have is coming-of-age and coming-out narratives about black girls, trans girls, Southeast Asian girls — take your pick, we don't have it! There's still a lot of space for those stories to exist and to explore that, but You Should See Me in a Crown was not intended to be that. I wanted to normalize the idea of coming out … also, I would love it if we could strike the phrase "coming out" from our lexicon.
George M. Johnson has this great take on it: "I'm not coming out to you. I'm inviting you in. You're coming into this. You're stepping into my queerness. I'm not revealing anything to you." [There's an assumption that coming out] is something that is secretive or deserves to be held close to your chest, something that you should be ashamed of, and it's not. I think it's really important that we destigmatize the coming out story. I think it's important to have stories about black families for whom the coming out is not an act of terror; they don't disown their kid because they came out; they don't kick them out of the house or beat them over the head with a Bible or whatever the case may be. I wanted Liz to have a family that was like, "All right, bet. So are we allowed to go to Chick-Fil-A still?"
NOR
There are a lot of '80s and '90s movie references throughout the book. Were there any favorite movies that you felt you had to include in the book?
Johnson
My work is heavily influenced by film, so I would say without a doubt, John Hughes movies of the '80s. Pretty in Pink, The Breakfast Club. Love those. She's All That with Freddie Prinze Jr. from the '90s. Love that. You know, A Cinderella Story with Hilary Duff and Chad Michael Murray. I wanted to use the tropes that exist primarily in film and the cinematic elements of film.
Somebody asked me the other day, "Why did you choose to end the book on the scene that you end with?" Liz and Mac are kissing in the middle of the dance floor and it's like BOOM. That's it. I'm not taking you to college with them. We're not going to graduation in the next scene. We're not going to find out "Oh, where does Mac end up? Where does Britt end up going to school?" That's not the point. We did what we came here to do. So I'm going to do like every rom-com ever and give you that epic last moment where they're kissing in the middle of the crowd, and then the song "Kiss Me" by Sixpence None The Richer starts playing in the background … I wanted to give it something hugely cinematic like that, so I just drew from all of those movies. But also, I want somebody to adapt this at some point and I think in terms of how we can make a story exist in multiple mediums, so I wanted to write a book that felt like a movie
NOR
Personally, I don't like when movies or literature try to force romantic relationships between male and female characters — like no matter how hard they try, it makes me very uncomfortable. It makes me want to leave the theater or close the book. So I was very happy seeing that there was no forced relationship between Liz and Jordan and that they appreciated each other's romantic relationships outside of each other. What made you go that way with Liz and Jordan's relationship, making it completely platonic?
Johnson
That's such a great question and it's honestly one of my favorite things to talk about, because like you said, I think for too long we have been indoctrinated with this idea that men and women's only goal can be romance. Like, if you have no intention of sleeping with each other, then what are we doing here? And I think there is such powerful himbo energy in Jordan — there's nothing I love more than a queer girl and her himbo. That is my favorite dynamic. It's why I love The Half of It on Netflix so much. I think it's so beautiful.
I wanted Jordan to be a character who existed to support Liz without expecting anything in return. Every other relationship in her life is in some way transactional. Gabby is her best friend, but they are doing things for each other. You have her relationship with her little brother, whom she loves deeply and would do anything for, but also Liz is constantly in service to her brother, she's constantly in service to her grandma. Jordan's purpose throughout the story is to be what Liz needs him to be. Of course, he starts off with a major screw-up, but once they rekindle their friendship, Jordan is just like, "All right, you need me to talk you down from a panic attack? I got you." "You need me to give you advice on how to get together with your girl? I got you." "You need somewhere to crash after you anxiety-puke at my party? I got you." I think that's something we need more of, and somebody's got to tell teenagers — somebody needed to tell teenage Leah — that you don't have to be in love with this boy just because he is a nice guy. You can be homies. That can be the extent of your love for one another, and that's totally valid.
I think it's important that we illustrate different forms of intimacy in YA because you can learn as much from a platonic relationship as you can from a romantic relationship. In fact, I would argue you can learn more from the way you interact with your friends and the way you fall in love with your friends than you could from the way you fall in love with a partner.
NOR
Your book has opened my eyes to be like, "Why am I settling for these same stories?"
Johnson
We could do better! We can do better! That's my favorite thing that anybody has ever said about the book. If we could learn anything from You Should See Me in a Crown, it's that we can tell better stories.
This doesn't have to be the only [book] that does these things. There are so many queer folks out here doing this shit and doing it incredibly well, and they need the space and the opportunity to get their books published. Publishing so often is afraid to take chances on new storytellers and new stories because they're like, "But what if it doesn't sell?" Well, You Should See Me in a Crown moves hundreds of copies. You have to choose to market it. You have to put a team behind it that's going to carry it into the world the same way you would a John Green novel. I'm excited for the future of queer storytelling; it's really bright. I think that we have an opportunity right now, like [at] no other time in our history, to diversify storytelling and I hope that people use this moment that's been given to us and really capitalize on it.
NOR
So, Ms. Madame Simone — hopefully I'm saying that right, I never took French — is one of my favorite characters in the book. I feel like everyone has had a foreign language teacher who has that over-the-top persona. I was wondering if that character was influenced by a show or a teacher you may have had. What inspired her? I thought she was hilarious.
Johnson
She's not based off any of my teachers. I did not perform well in foreign language classes exactly ever, at any point in my life. Freshman year of high school until I graduated from college. You know, we have our strengths. My strength is English, so I really leaned into it and everything else I dropped the ball at. All that said, she is an amalgamation of well-intentioned white woman characters that I have encountered over the course of my life.
What's interesting to me about Madame Simone is that she doesn't necessarily start the book as a nice lady. We don't have any indication that she cares about diversity or that she cares about Liz in particular. What Madame Simone cares about is prom. Her loyalty is to the institution, but we also learn towards the end of the book that because she's so loyal to the institution she wants prom to represent what it's supposed to represent — the student who has the most spirit, who has contributed the most to the student population, not just another rich kid who can buy their way into the crown. So that loyalty also transmitted to Madame Simone defending Liz when she needed her to defend her the most. She's just a funny character, she was fun to craft, she was funny to think of and I just wanted to make somebody so patently absurd that every time she came on scene it was gonna be something ridiculous
NOR
How does it feel having published your first book? To young writers that will be reading this interview later, do you have any advice for explaining the publication process in simple terms?
Johnson
If you want to publish traditionally, the path of publication is pretty simple — and I say "simple" in [the sense] that the steps are simple, but accomplishing those steps is very difficult. You write a novel, you polish it up, then you query agents which means you send a letter via email to an agent telling them about your project, and the agent will choose whether or not they are interested in taking you on as a client. If they are, they will represent you and sell the book to a publisher, and from that point on it's off to the races. Hopefully you sell it to a publisher; if not, sometimes you go back to the drawing board, write another book with your agent, and you try to sell that one. Lather, rinse, repeat. The process goes on and on until you sell a book.
That's not quite how my publishing process went. Mine was a little backwards. I hadn't written You Should See Me in a Crown when I sold it. We sold it based on a proposal and a couple of sample pages. It was very strange. But that said, there's no one way to get published. People will tell you there's a strict path to follow, and my career is nothing if not an example of the fact that you publish a book however the fuck you get to publish a book, you know what I'm saying? If you have to scrape and claw and backflip your way to publication, that's what you'll do. That's how it goes sometimes, and there's so many more barriers to publication for people of color, for queer people, so I would just encourage for young writers to not look at anybody's journey and say, "Okay, if I didn't do it that way then I didn't do it right" because that's not the case. Everybody's not gonna be Stephen King and that's okay, because we don't need more Stephen Kings. We've evolved past that. We need more Chapelle Johnsons — we don't need more fucking John Greens. We got that. We did that.
NOR
How did you find out that your book was doing so well? How did that feel?
Johnson
Most trade reviews — which is what it's called when you get a review in Kirkus or Publisher's Weekly or Booklist or whatever — most trade reviews come out months before the book hits the shelves. I got my first starred review from Kirkus, I think in April of this year, and so I knew — my editor called me to tell me I got a star, because it's a massive deal to get a star review from Kirkus because they're historically very critical. Once I got a star from Kirkus I was like, "Bet, ok, maybe I was actually in my bag."
Down the line I got a star review from Publisher's Weekly which was incredible to me, because I don't have a lot of goals as a writer that include awards or sales figures. I didn't get into the game because I wanted to be famous or rich, because if I wanted those things, I would be sorely disappointed.
But what I wanted was to have a book that reached readers that needed it the most, and after I got the starred reviews, it was clear that the book was doing critically pretty well. All I could hope was that when publication day came it was going to do what it needed to do, because it came out in a really tough week. It came out the week George Floyd was killed, and there was a lot of questioning for a lot of writers — what are the ethics of even publishing a book right now? Is it ethical for me to take time and attention away from people's news feeds to talk about fiction when what we need to be talking about is taking to the streets and burning this whole thing to the ground? The book came out and a lot of people rallied behind it. Black women in particular uplifted the book and made sure that it didn't get drowned out in the present moment, and it was an honor. You find out the book is a best seller the Wednesday after it comes out, so books usually come out on Tuesdays and then the best seller's list drops the following Wednesday. So I found out the next week and that was incredible, it's what you dream of when you're a kid. You want to be able to say, "You know, I'm a best-selling writer."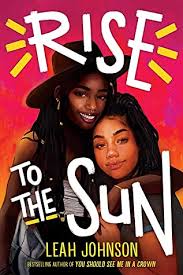 NOR
I know your sophomore novel is already in the works or about to come out soon, Rise to the Sun. What do you want your readers to expect from your sophomore novel, because I'm assuming it has nothing to do with your first one? From what I read, it's about music festivals. Do you mind expanding on that?
Johnson
It's about finding love and finding adventure and, of course, about finding yourself over the course of three days at a music festival. It's told in dual POV, so it switches back and forth between two girls named Toni and Olivia who are in pursuit of the most epic weekend that they could envision for themselves. One of them is getting ready to go off to college and the other one is getting ready for her senior year, and they realize that in order to accomplish all they need to accomplish over the course of the weekend they need to work together, and shenanigans ensue.
It's not a rom-com, so you might laugh, but it's not "haha" funny. I was describing this to my editor the other day, because we're in the revision process of it right now, and I was like, "Rise to the Sun is not funny," and she was like, "Uh…it's funnier than you think it is." I don't know what to make of that. She's like, "I laughed multiple times," and I was like, "Well…okay. Great." I guess I have inadvertently written something that has a lot of moments of lightness, but you can expect the same triumph at the end, you can expect black girls being smart and scared and foolish and messy, and all the stuff that made You Should See Me in a Crown great. I hope that at the core of Rise to the Sun, those things are all still there.
NOR
I don't know if you're struggling with this, but the fact that right now going to any music festival is just not happening at all — is there a reason you focused it around music festivals? Are you a music festival goer, like every year you're going to Coachella? What's your personal connection with music festivals?
Johnson
I'm a huge music festival and concert person. I spend so many dollars per year going to see live music it's obnoxious at this point, but when I was nineteen and at my first Lollapalooza, this [was] really where the idea of the book came from initially. I went to Lollapalooza for the first time the same year that there was the shooting at the music festival in Las Vegas, and I found out a couple months after the Vegas shooting that the gunman had also reserved a hotel room across from Grant Park, where Lollapalooza was held. He had plans of doing the same thing at Lollapalooza. He didn't, obviously, so I was safe and I got to go about living my life and have since been to dozens of festivals, but there was something about that experience that stuck with me — about knowing that I am in this space [that is] for me so joyous and transcendent and life changing in so many ways.
I went with my best friend and it just reaffirmed for me why I love my best friend so much. It [was] just one of those magical nights, and I just couldn't stop thinking about it. I wrote an essay about it and I published a short story about it, and I couldn't shake this feeling of the liminality of joy at live music venues. So a year and a half ago, when I finished You Should See Me in a Crown, I immediately sat down and started working on what would become Rise to the Sun, and it has evolved a lot since that early draft.
NOR
I know you're doing revisions, but are you happy with how it's coming out?
Johnson
Yeah, I love it! I'm really excited for people to read it. I mean, with every book I have a great deal of anxiety about how it's going to be received, and of course it's my second book so I gotta think about how people are gonna carry expectations into it, now that You Should See Me in a Crown has done as well as it has, so I don't want to let anybody down. I hope that it doesn't.
---
Chapelle Johnson is a writer living in New Orleans. She is a recent graduate of Loyola University New Orleans and earned a B.A. in English writing. She enjoys writing ominous short stories and has an unhealthy love for true-crime podcasts.
+++This interview was edited for length and clarity