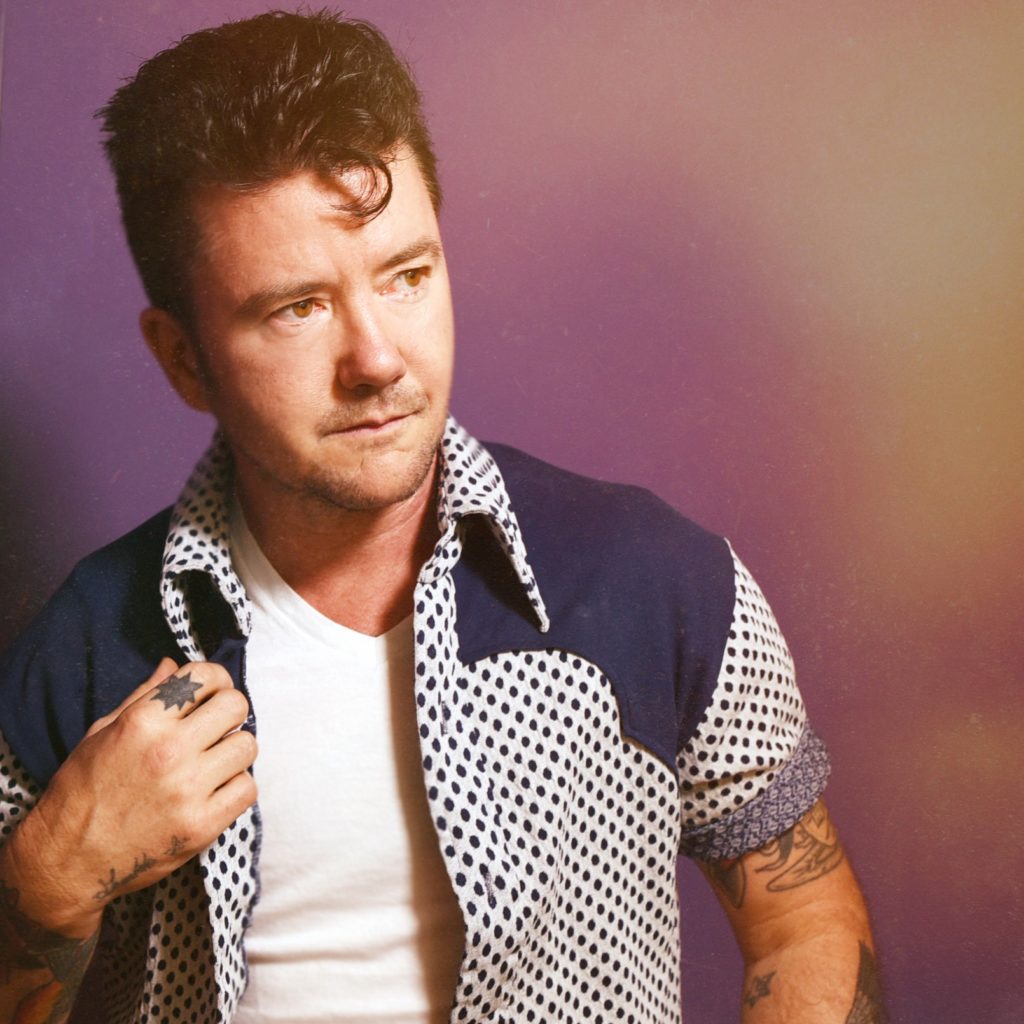 The first trans filmmaker ever to direct an episode of Amazon Studio's Transparent, Silas Howard is an award-winning director and writer with a singular gift for crafting widely untold or underrepresented stories. He served as both director and executive-producer for FX's Pose about 1980's New York ball culture, which earned him a GLAAD Award and Peabody Award, in addition to an Emmy. Freeform's Everything's Gonna Be Okay finds Howard working to present an authentic and layered portrayal of people with autism – an endeavor that involves his close collaboration with Kayla Cromer, the first actor on the autism spectrum to play a lead role in a TV show.
In addition to directing the 2018 feature film A Kid Like Jake (starring Claire Danes, Jim Parsons and Octavia Spencer) that had its premiere at Sundance, Howard's credits also include series This Is Us, High Maintenance and the upcoming Grand Army on Netflix, drawing from his past experience in teaching at an at-risk youth shelter in Harlem.
Howard got his start in filmmaking by teaming up with artist Harry Dodge to create a feature film in 2001 called By Hook or By Crook about their experience in San Francisco's queer community. It premiered at Sundance Film Festival and won a host of prestigious awards (including the audience award at SXSW Film Festival and at Outfest). Howard then got his M.F.A. in film at UCLA, where he co-wrote a script for a biopic on jazz musician and trans pioneer Billy Tipton and went on to receive a Guggenheim Fellowship in 2015, before making an auspicious leap into TV directing.
Howard also happens to be a founding member of the seminal queer-punk band Tribe 8, having directed music videos for artists like Peaches and Justin Vivian Bond. He is currently at work on an eclectic lineup of projects, including an LGBTQ-focused horror movie, a film about the first exotic-dancers union in San Francisco, and a documentary on ball-culture icon and Paris Is Burning star Dorian Corey. In all of his ongoing TV and film work, Howard remains wholly committed to telling marginalized stories with nuance, complexity, and emotional truth.
New Orleans Review
First, I wanted to ask about you being in the punk band Tribe8. My roommates love punk and told me that your band was one of the first QueerCore bands ever. QueerCore is kind of an irreverent genre, it's explicit, unapologetic, and very, very candid about queerness. What was it like being involved in that sort of world and how has it influenced what you direct and write?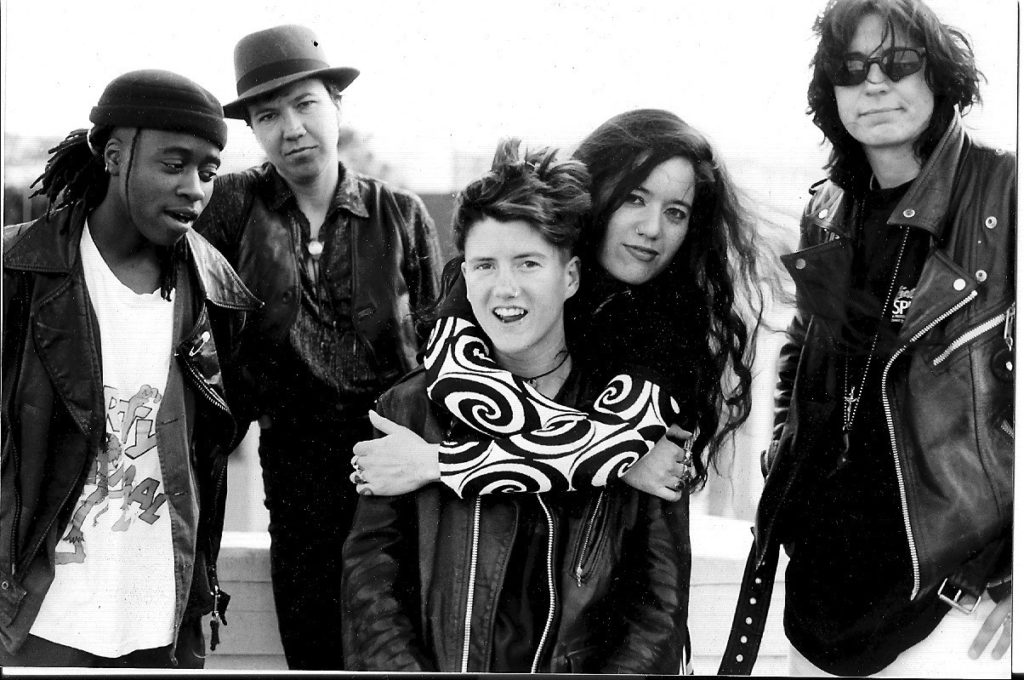 Silas Howard
It informed everything I do, and not just because of the punk aspect, but because it came out of the AIDS pandemic.
It was the last pandemic of my lifetime, and it was so different from now. The only thing similar [to the current pandemic] is entertaining the idea [that the] future is taken away, so you have to live more fully. I think those are comparable things. It was watching, for ten years, people die, and I wasn't the generation blindsided by it. I was the generation raised in it. So, it meant that we came out in this era where the mentors we met who were so much more badass than any of us were, [were] getting sick and dying—dying before the cocktail they had two years ago.
It really formed this idea of urgency. It was up to you to make it happen. We were the outsiders of the outsiders. There was a benefit [to] that because since we didn't fit in anywhere, we got to go everywhere. I think that was a great lesson early on with my punk band. We'd play I-Rock in Detroit. We'd play lesbian bookstores at Berkeley. We'd play squats in Italy. We would just go all over the place. And what I learned is that all throughout this country, and other places that we toured, there were interesting outsiders and small-town freaks that were very much in line with us as opposed to everybody that was just in New York or San Francisco. The people [who] didn't leave [small towns] were making interesting communities that we got to participate in. So, it was a big deal.
Homophobia was through the roof in that era. We protested for years. It became a lifestyle. Cops would put on their latex gloves so they didn't get AIDS before they arrested us, but we turned it from ACT UP into Queer Nation. So, it became performative, not just about dying but about queerness, where we are actively showing our queerness in front of places that were homophobic. And it became some that was fun and sexy and lifestyle and there was something completely formative about that.
NOR
So how has being trans helped you as a director and how has Hollywood made it difficult or not difficult?
Howard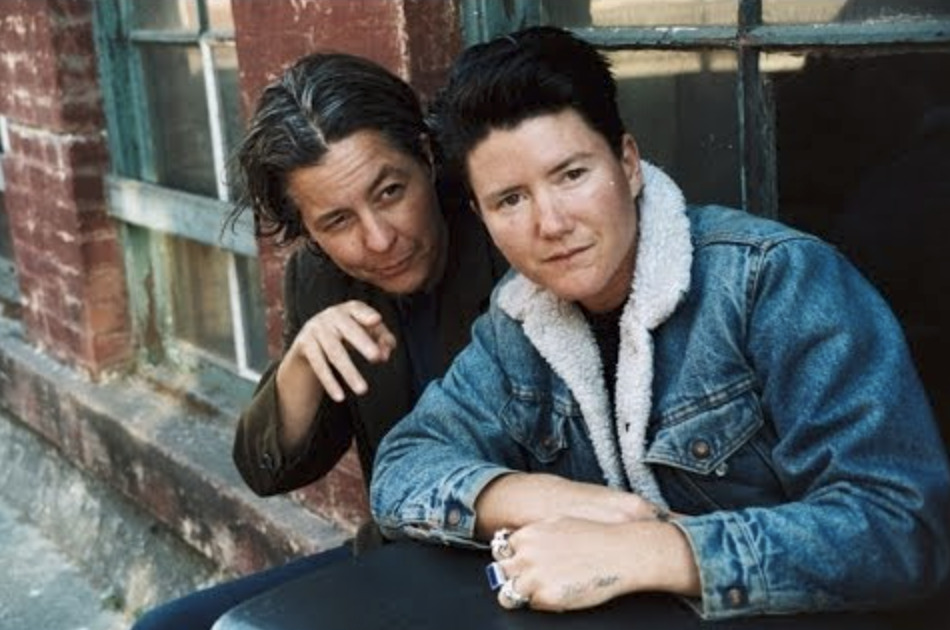 Yeah, it's weird. I transitioned before it was a benefit to my career and I remember writing people that I work with. So, I made my first feature By Hook or By Crook without having made any short film or any film prior. So, we homeschooled ourselves. Harry Dodge and I had a great crew around us that knew more than we did and we were just like, "We're going to do this thing." And then, it went to Sundance and SXSW and won awards, but it was never a movie that was going to get us hired to direct Hollywood movies, for sure.
So then, I realized that there was no way Hollywood was going to hire me to do a film based off of my first film, even though it was still taught in college at Columbia, Harvard… all over the place at that time. It was certainly not going to get me work. And, I also realized that I didn't get the memo that to do independent film we had to be independently wealthy. You work forever on these films, and then even if you sell it to a big studio and you get all of the accolades, nearly all of that money goes into P&A, the prints and advertising, etc., all of the money they put into putting into theaters… So, you're still not paying the bills.
I went to UCLA to buy some time, to practice the craft, and make short films. And then when I came out, you know, I'd always looked like a boy, all through my band's years. I basically kind of built worlds where I could feel comfortable and accepted and, maybe even, like, praised as a trans person. But when I was coming out of my MFA degree, I finally realized I just wanted to transition to feel comfortable.
I didn't feel like a straight white dude and so I was resistant to that, but I felt like, okay: I've lived long enough. I can do this because the Queer Community is embracing trans-ness now. I felt like the people I knew were, you know… maybe they were female-to-male, but then they were super femme in their expression. It was just like a wild party where anything goes and that's the party I wanted to be part of, as opposed to a binary male-female thing that I didn't relate to. So, that allowed me to just be comfortable in my body. I wrote all the film people at that time that I was working with and they were super cool. You know, I was like, "Hey nothing's that different. I just have a little bit more muscles, some nice sideburns and that's it, you know?
NOR
(Laughs) Right!
Howard
You know, but they were really cool about it. It was chill and then when I kept making work, it was interesting because sometimes I was out and sometimes it wasn't.
When I taught Middle School in Staten Island, I wasn't out because it wasn't relevant, but it was a little bit of an edgy thing if I was going to have somebody discover… There is always that tension as a trans person of feeling like you're going to be accused of being duplicitous, you know, of fooling somebody. And I come to that from more of an empathy model. I don't think that I feel attacked about it. I feel like I understand that we are raised to recognize gender in a certain way.
There's a lot of shame around being wrong if you misgender someone. We're just trained as a society to adhere to those things, right?
So then, when I can't make it work except doing work that queer and trans expressive. I got a Guggenheim around some of that work, which was a huge deal. Like, I can't even spell it and I got it. Then, Transparent came around. I knew the new writers they were bringing into the room that were not screenwriters and that's when I said, "Oh, you're doing something different. You're trying to get something different to happen in this format."
It can be rigid with all the protocol and gatekeepers. And then, second season, I was interviewed. I almost didn't get it, and they pushed back to get me hired and then that launched a whole career after fifteen years making work independently to get paid to be able to work on shows.
Now I work on shows that aren't even necessarily trans at all, but I [do] get to bring that lens. My lens is not a niche lens–it's just a lens on society that we all can connect to, which is the way that we perform ourselves. The construct of male and female, the roles of Mom, Dad, teacher and boss. All of these things are things that we all feel and this is just another lens through which to look at that.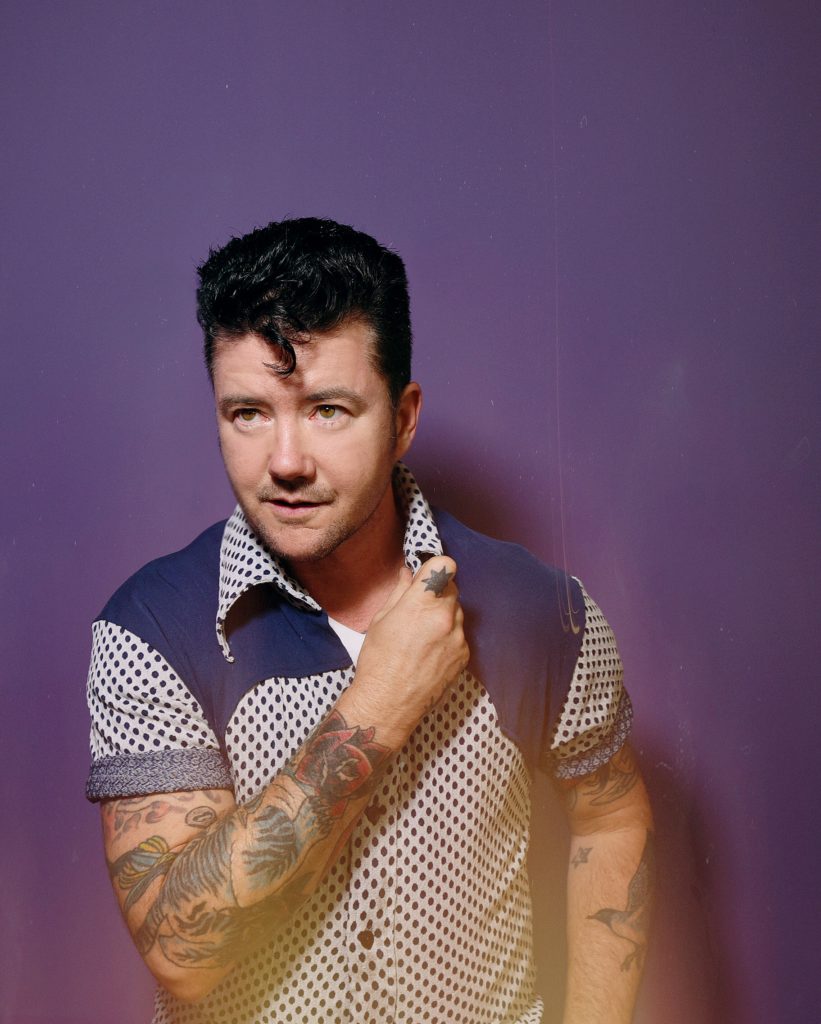 NOR
Yes. That's big. You mentioned Transparent. How did it feel directing episodes of Transparent where the lead actor was not trans verses episodes of Pose, which has five amazing, transgender actresses? Does that feel any different? Do you approach it in a different way?
Howard
Oh, yeah. Totally different. I mean, let's be real.
The thing with Transparent is there was an ongoing conversation. So, you know Jenji Cohen, who did Orange is the New Black, brought Laverne Cox into a spotlight through casting her, but specifically said we don't need people behind the camera. We can we can create this experience. And, you know, Jill Solloway said, "Actually I don't think that's true." I think we need to have people behind the camera. So, that intention is what brought me to say, "it matters who you talk to. It matters who is telling your story.
Directing is all about point of view, and that's a lived experience. You are bringing your lived experience to everything that you direct. Your lived experience is what's going to allow these different moments to live in a scene that maybe the actor hasn't thought about, or maybe just discovers. But, when we gatekeep and only allow certain people to have access to that role, we shortchange ourselves. So what Solloway did with Transparent gave me this whole access that allowed me to go on to all of these other shows.
So, was it stressful? Yes. And, the thing is, Tambor was playing somebody who was like Solloway's parent who transitioned late in life who lived with white male privilege and it's something that show explored quite a lot of the time. What was amazing [was] to take that next conversation about who matters behind the camera and then go to Pose and say, "Oh, you know what? We're not going to have these side characters who aren't interacting fully in the middle of the show." Transparent is about a narcissistic family. That's kind of the design of the show. But with those storytelling, we learn about characters by their interaction with other people. Whenever we have characters that are not centered, we don't get to connect because they're not fully engaged in all of the interactions of the main characters of the show.
Pose remedied that by having five trans women of color that interact with each other. They get to be mean, fierce, hurtful, loving, caring betraying, all of those things. So that's how we get to identify. And so that was the big win of that show. I think that show could have gone further with representing Ballroom even more fully, but, [it did] show five trans women of color as the center of the story. Never been done before. Nothing even close to that, and that's truly groundbreaking. And to have Janet Mock and Lady J and myself in the room as well.
NOR
Like, in the Netflix documentary Disclosure, which just came out a few months ago.
Howard
Yeah, Sam is a friend of mine and they did such a great job.
NOR
Yes, it was so great. They talked about ways in which the media has played a role in vilifying and othering trans people, specifically through film and television. Part of that is when cisgender people play trans people. So how do you feel about actors like Jeffrey Tambor, Jared Leto, Hillary Swank, BD Wong? Do you think the representation of trans characters in the media is enough by itself?
Howard
I think a very nuanced thought about it. You know, I auditioned for Brandon Teena.
NOR
Oh, you did? Wow!
Howard
Yeah, and you know, I think Hillary did a great job. I think [Boys Don't Cry] is painful to watch as a trans person, but I think it was so powerful. And then when I did By Hook or By Crook, we got to act out the world that we created. We got to create the world in which we felt we could fully be human and we were, in our way, carrying forward Brandon Teena into a world in which Brandon Teena lived.
I do understand the complexity. I do understand the nature of it. I had a project at HBO that was based on Billy Tipton, who was a jazz musician in the forties and fifties. When he died in 1989, it was discovered [that] he was born female. I went and met his wife and one of his adopted sons. I had this project at HBO in 2005 for two years in development with Effie Brown. They were going to let me be authentic. Aisha Coley was our casting director who does all of Ava Duvernay's casting. What I think is that what we want is equity.
Everybody talks about equality, but we don't have equality. We don't have equality of queer actors playing queer rules. We have straight people playing queer roles and then we have out gay actors and out lesbian actors being punished or being set back. So, there's this hypocrisy and for trans people it's like we have been told forever, "Oh, you don't have to have the talent. We don't have the star factor." And the thing is, we do.
It's just that Hollywood has to work harder. The truth is when they do work harder, they find something really authentic that actually touches people so deeply.
It's true that when you cast [­a cis actress] as a trans woman and they get up and get an award dressed as a man, it reaffirms this idea subconsciously that a trans woman is just a man in a dress, which is not true. There's violence in all of it. It's equity.
I want trans people to play non-trans roles. I always push for that.
What I want [also] is to have trans people play trans roles and get at least an equal opportunity to play this role. It's not that it has to be fixed in stone. I'm not dogmatic. I don't really like rules. But, I do think there is this thing where the population that is being punished and going through all this difficulty is then "honored" by this weird representation from somebody not of that world.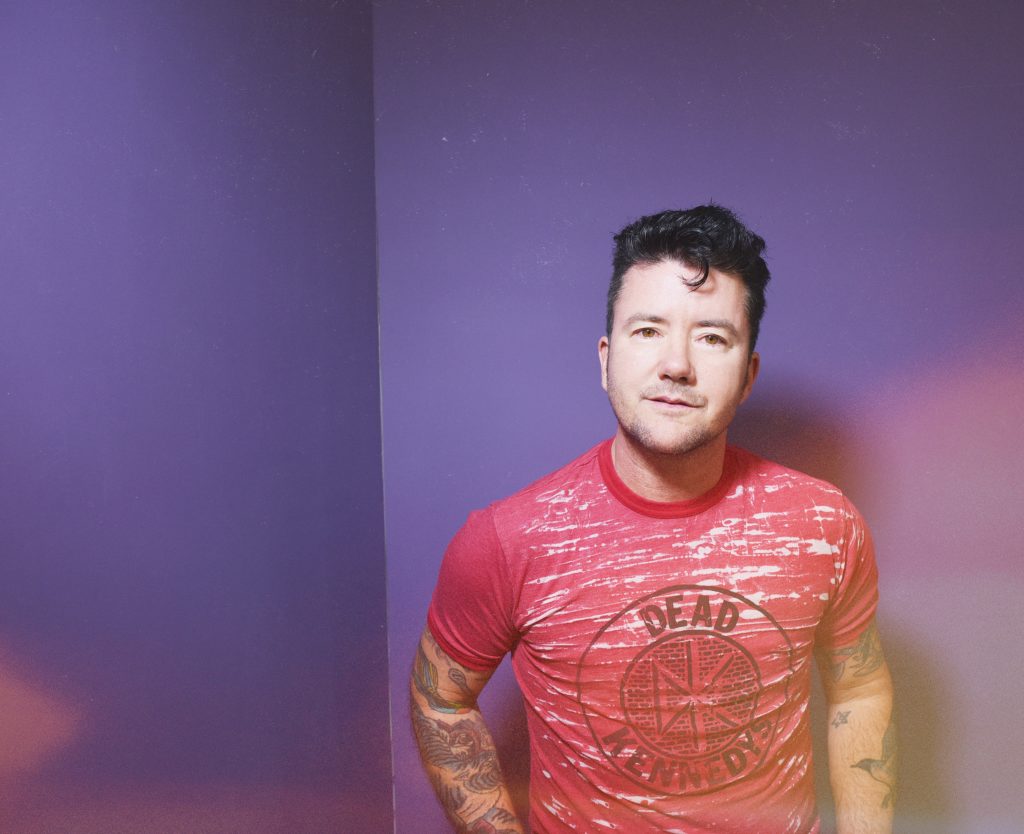 NOR
On authenticity, your website speaks to you telling "honest and boundary-shattering narratives." Why is it important for you to shatter boundaries in storytelling and why is honesty so important to you?
Howard
It's hard to be honest with oneself. I think storytelling presents ideals. This is what we actually can do. TV and movies that I grew up [with] show me these sanitized, perfect movie moments of how I should live my life and I can't live up to them. And it's really difficult. Especially when we are looking to [TV and movies] to model a lot of our behavior, and we are, whether we know it or not.
I think showing something that is messier, showing something that is not doing the right thing, showing an outsider character that's not there to teach the other characters, but to be as flawed as they are, as messy they are, as human as they are–that's what I need to see in the world to feel okay and to feel connected.
NOR
I liked [your short film Blink] because shorts about queer people tend to be clearly about queerness and this is just about Chase's tragic first crush. He just happened to be trans, but it wasn't about the fact that he was trans. So what do you think that does for the performer, for you, and also for the viewer?
Howard
I went to UCLA after making a feature and then I had to learn how to make shorts, and I made some crappy shorts and tried to figure it out. [Blink] is the one where I felt like, "Oh, this feels right." I wanted to just tell a story, just a moment, based on a personal experience in my life going to a drug dealer's house that was actually a friend of mine, and having the whole experience of also realizing physically, through a body high,"What if I had a dick?" Like, all of a sudden, I had this trans experience while super high and [I realized] had a crush on this drug dealer's girlfriend while he was aggressively cleaning guns.
NOR
Wow.
Howard
When it was almost programmed at Tribeca, I had a friend working there and she was checking it out for me, and they were like, "Oh we love this film. We love this film, but we wanted the filmmaker to explain the trans character more."
And, [that's] exactly the antithesis of anything I want to do, which is to explain a character. Nothing against Tribeca, but I just think when that was sent out it was in 2006 or 2007, it was early on. So, in order to occupy the spotlight on screen [was] to either be mainstream or explain why you're not, and if you don't want to do that, it's often going to hit a lot of barriers. There's a demand of explaining other messages, making it okay for people.
What is the Middle America going to think? I think that Middle Americans can figure it out. People are much smarter than Hollywood gives them credit . The explaining is actually playing down to the audience. It's bullshit.
NOR
Of all the projects you've worked on, which has had the greatest impact on your own identity?
Howard
Oh, that's a really good question. God, I have no idea. I mean, that's a tough one.
Interestingly enough, there's a High Maintenance episode that I did that was really about authentic casting. We ended up casting an actor that was supposed to be from Mexico who was from Puerto Rico. Then we changed the storyline to be [about] Puerto Rico and it is so beautiful the way [the casting] folded into this. [The characters are] in the Rockaways and it's an anniversary of Maria, the hurricane that hit Puerto Rico, and we [were] also in the Rockaways watching and seeing the devastation from Sandy, that disaster capitalism happens when [the characters] build a friendship because of the disaster, and then all these things were allowed to breathe into the scene through very subtle comments here and there. And I read a review recently that commented on that and they picked up on all of those nuances.
That's a detail that authenticity give us, allowing all of these connections that are real to happen. When we don't try to shoehorn people into the roles–shoehorn them into narratives that we think are right. So, I think, oddly enough, that was a really great experience.
NOR
Can we discuss Pose? I love that show. Everyone does. I mean, I have just never seen anything like it on television before.
Howard
[Working with] Ryan Murphy, it was interesting to watch the way he wanted every episode to end. And I just thought, that's so smart. All this fierceness and competition and scarcity of this drama. But, then you end every episode about chosen family. It's powerful.
NOR
It's very much a show about family and about creating your own family. And I think, as a queer person, I hear things about chosen family all the time. But, then we don't actually begin to really understand that until we have one of our own. But with this show, it presents that feeling in such a beautiful way. You directed one of my favorite episodes of Pose, which is "Mother's Day." So much happened in that episode. You had Angel and Patti, to Blanca confronting her biological mother, and then also confronting Electra, her house mother. How special was it to work on such an iconic show with so many amazing trans women of color?
Howard
Oh, so incredible. Steven Canals wrote that episode and I connected to so many points in [it].
My dad died when I was transitioning. We were both transitioning, in a way. His funeral was when I had to step up as his son for the first time for a lot of people. The minister introduced me that way and I remember feeling so much pressure. My dad was really good at weddings and funerals. He was just good at that stuff. I felt performance anxiety, but also the stirring of how I would be viewed, and not wanting my identity to take away from my father.
The thing we never hear about is the burden that trans people feel. So many of us carry the burden of asking your [family] to do something different. It's a burden and it's uncomfortable. So the episode was very dear to my heart.
Dominique was doing that scene where she is getting ready to have surgery. We talked about it and she [said], "This is bringing up so many memories of when I was going to get my surgery," and I thought, "If i get up from the gurney right now, I will still have my family. I will still have their love."
And, the scene with the brother who is violent to Blanca, MJ's character, is so intense. We did that scene a number of times and it broke MJ down. It takes so much trauma to understand what that means. There was so much personal investment in that, and to talk to Mj and Dominique in those scenes was probably the most powerful thing I've directed in terms of identity and connection.
NOR
It's an amazing episode. And, though much progress has been made through shows like Transparent and Pose, there were still no trans actors nominated this year at the Emmy's. The only nomination for acting wenting to Billy Porter, again.
Howard
It was such a missed on opportunity. And, I love Billy. I'm working on a project with him right now–a documentary about Dorian Corey. And we talked about the spotlight he would bring to that project and the spotlight Dominique would bring, who is also a producer. But that small pool of people needs to be widened.
And, for the Academy to nominate him, again, when they had such an opportunity to look at such incredible, groundbreaking performances just highlights that we haven't come far enough from racist, misogynistic, transphobic voting. I was shocked. It would cost them nothing to recognize any one of the talented actresses that are carrying the show. I mean, MJ carries so much emotional connection with the audience. I was so disappointed.
NOR
I agree. Do you think accolades with such an exclusionary history even matter? Should we be finding validation in those sorts of award ceremonies?
Howard
Honestly, I'm mixed about that. I went to the Emmy's with Pose, and I brought Twiggy, who is one of the consultants on Pose and grew up in the Ballroom. It was like a dream to be there and be there with the Pose crew, but it is a broken system.
My roots are [in] recreating those systems that give out accolades, a feedback system we create ourselves that we know is holding a standard we want versus a mainstream standard that has a history of problematic methods of measuring success.
It seems like the shows aren't even watched. A lot of the voters are like, "Oh, we know him from here, let's vote him, let's vote him." And Billy Porter is amazing, but it is not meritocracy. The big lie of America is that it's a meritocracy. That's such bullshit. These award show's mean a lot. We're in this society that says, "Look at this, look at this! This is important!" Of course you want to be recognized with that. But, is it really accurate in measuring success and cultural significance? No, absolutely not. I don't think so.
NOR
With increased visibility for trans, non-binary, and queer people comes increased danger. Today, trans issues are on the chopping block in political theatre. You have vastly more trans and non-binary people on television and film, but there is still the endemic murder of black trans women. What do you think needs to happen to continue breaking down constructs of gender and patriarchy and what needs to happen for the growing value of trans artists in Hollywood to translate to everyday trans people?
Howard
The power of narrative is dangerous. It allows people to think they have an understanding [when] they don't. It's only the start of understanding.
I remember when Transparent was getting a lot of attention and Caitlyn Jenner was coming out, I felt like I had a target on my back and I'm a masculine, white person. So, I cannot imagine what the worst of it feels like.
Every time Trump brought up the "Bathroom Bill," it [made] everybody feel like they [were] about to be attacked. So, the danger with narrative is that we think the work is done because a show happens but there are literally a handful of trans live directly impacted by that show, financially. And the whole "trickle-down theory" does not work in capitalism.
Story is part of how we humanize ourselves to the world and allow people to connect, but it has to be in conjunction with policy. I think it would be great to see a show with narratives that we are looking at: racism, misogyny, transphobia, homophobia, and have a direct link to ways of changing policy.
NOR
Do you think that queer artists should try to create our own avenues to showcase our talent or should we inject ourselves into spaces we aren't usually welcome, and try and take up space?
Howard
I think it's a mix. Some people are good at working within systems.
I sort of took the backwards career path. I did everything you're not supposed to do. I went from feature, to short, to music video. I just kept telling stories I was inspired by with the means that I had available to me. I did micro-budget films, I wasn't opposed to music videos, I wasn't opposed to short docs. They were all stories within my community that I felt were really urgent, but I simultaneously kept thinking about how I could break into TV.
But, I didn't give up. I did both at the same time. For some people, the path might be to just do the professional track or the indie track. But, I had to do a mix of both.
NOR
What advice do you have for young queer artists and filmmakers like myself and others who may be reading?
Howard
Don't wait for permission.
Don't wait for someone to tell you when you can do the things you want to do. It's not easy. I don't think I found any of it easy. I made choices that cost me income that maybe other people wouldn't have made, but, I do think if you have a drive to tell stories in this format that you don't wait to get people on board. You stay inspired. The goal is to stay inspired.
---
Zora Jade Khiry (Loyola '20) is from Tampa, Florida but now lives in New Orleans, Louisiana. They have their bachelor's degree in English, Digital Media and Film from Loyola University New Orleans. They are currently a content writer, photographer and activist, and they like to bike, make Spotify playlists and read James Baldwin.