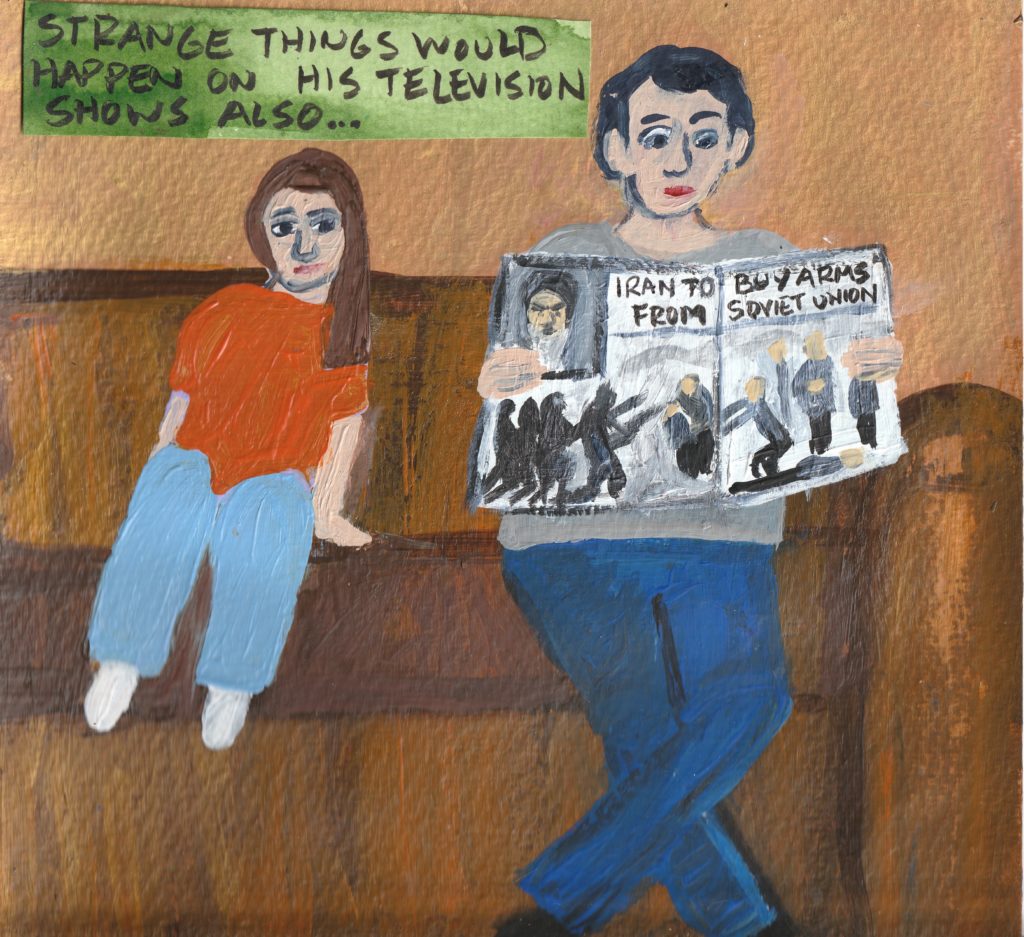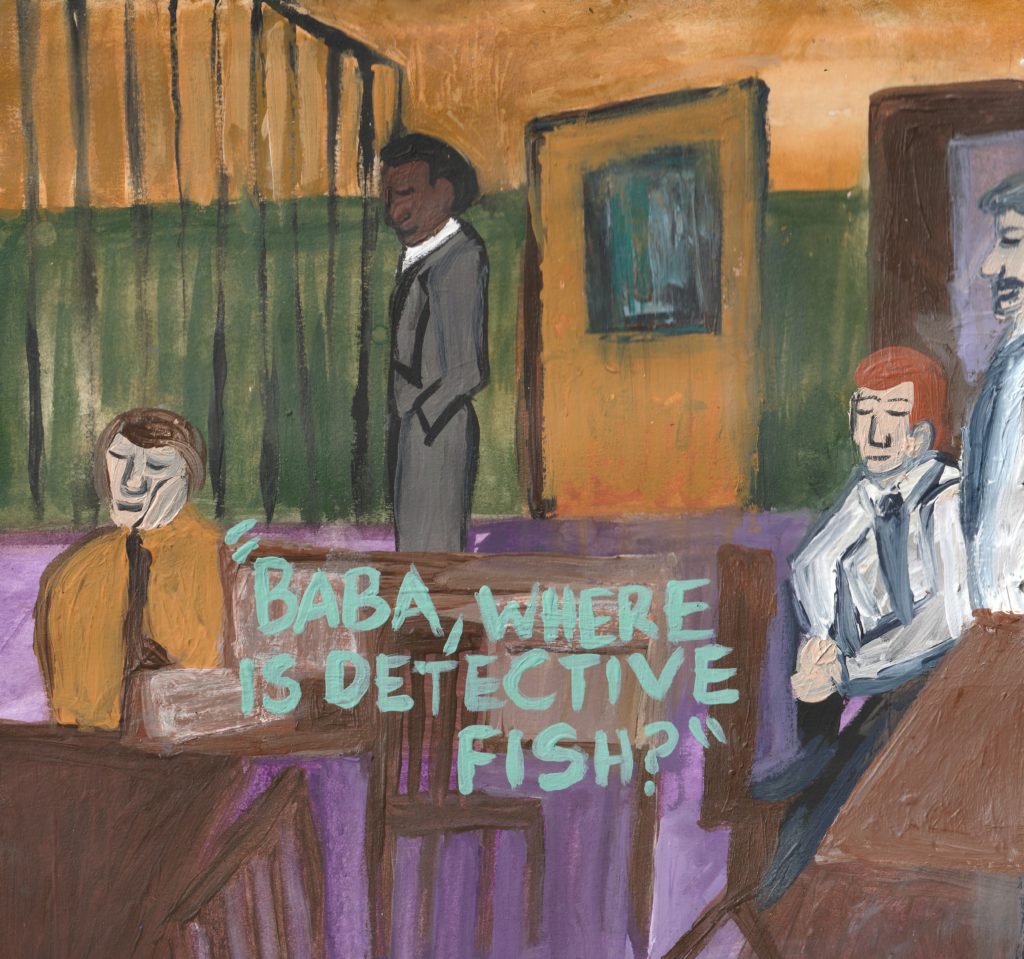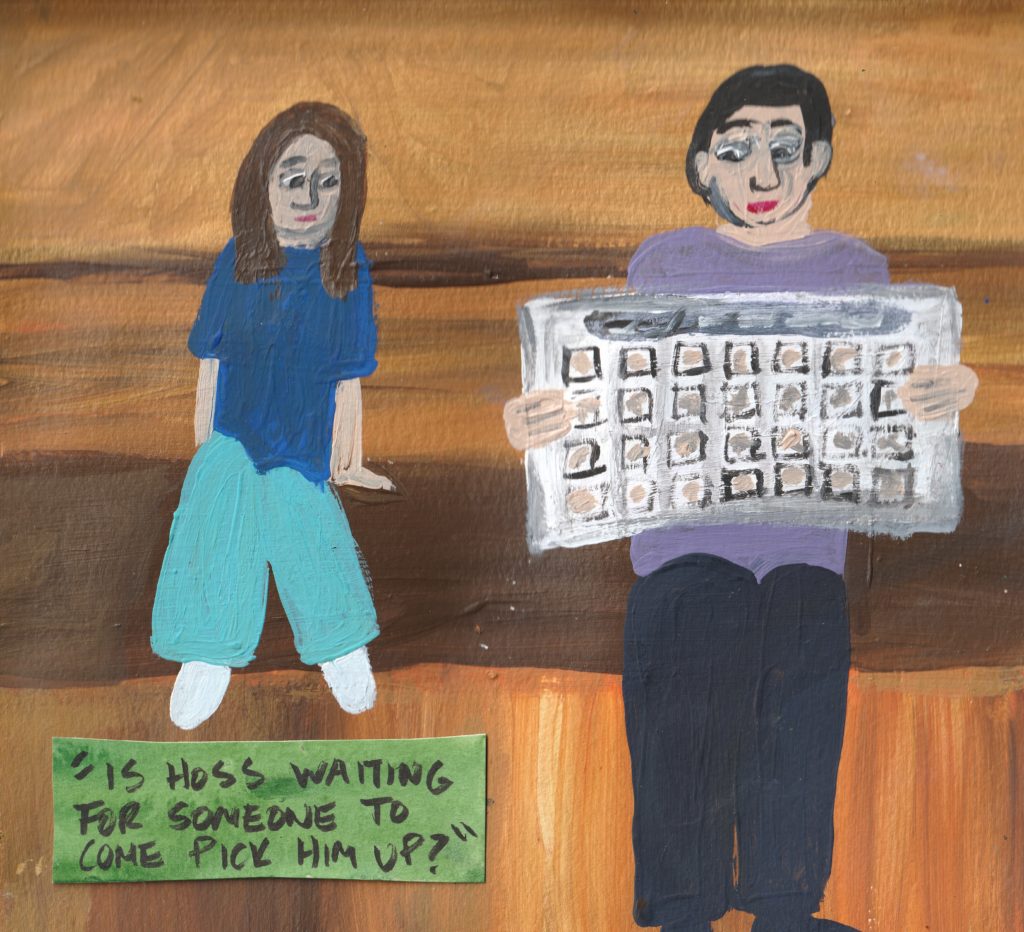 ARTIST'S STATEMENT This is a story of disappearances that cannot be assimilated. Even though the Iranian diaspora of the 1980s had managed an escape, for the majority it was not a great escape. We were largely upper middle class families from North Tehran. Although my father was in exile, he was not quite a refugee. My father did, however, know Iranian refugees living in our town of Fresno. Even though we were all lower middle class by this point, their stories were far more credible than ours. Even as a child I knew the shame my father carried until his death. As well, I knew the disdain he had for his cousin Housheng who now lived in Beverly Hills. Even though Housheng was only our cousin, Babajunie (my grandfather) had bought him a ticket from Tehran to LAX. Ten years after the story you are about to read had taken place, my father disappeared himself into Pacheco Pass. This event is the great pain of my life. Shortly after this life event, Housheng sent me a broken Rolex – maybe I could afford to get it fixed when I wasn't fifteen any more.
CHANNEL 53. Channel 53 is the road that starts to explain. I Dream of Jeannie is on Channel 53. Jeannie is from "Baghdad, Persia." Even though Jeannie is blonde and Iran is currently at war with Iraq (and Baghdad is no longer located in Persia), we understand each other through "Wishes!!!" Thankfully all of my father's television shows are also on Channel 53 so eventually Jeannie is bound to show up if I stay awake long enough. Patience is required.
LETTER WRITING "Jeannie hello, although you did not reply, I'm writing again. We feel ashamed and we wish to go back to our apartment in Tehran. Please tell the soldiers who live there now to please leave. P.S. things are not so great here in Amrika. P.P.S. Jeannie, I choose Eddie Munster as my boyfriend, he is serious and curious where Pugsley is merely inventive — an eventual three-legged chair…"
2021, my friend Amir says to me in the first three minutes of our meeting in regard to my father, "Parisa, a whole generation of men lived, suffered and died like that in Amrika." What a gift Amir had given me! There must be other children like me!! Even though I am a woman of 46 years with two children of my own now. Thank you also to my friend Shirin-Banou, ten years younger than me who helped me with the phonetics for this story (Vai, Vai! vs. Bale! — a great future debate for our own children).
Everyone who left Iran never to return again is a schizophrenic. Although we may not be refugees, when you see us on the street, trust, know and fear that none of us are well — especially those who landed in LAX. "Amrika Hastin!!" means nothing but future Italians. This is a story about my father during the moment in which he knew his life's pain had been seen by his only child — and what it takes to move forward from that vanishing point.
---
Parisa Karami is an artist living in the Hudson Valley with her family. She has various ongoing projects such as Reyna De La Tierra and Cinema Scenes. Recent works can be seen on media outlets such as McSweeney's, Northwest Review, Pleiades, Aquifer, The Belladonna and Drunk Monkeys. For more information you can visit parisakaramipaintings.com