Mollye Asher is Spirit and Gotham Award winning producer and winner of the 2020 Producers Award from the Film Independent Spirit Awards. Most recently, she produced the Golden Globe winning film, Nomadland, (Searchlight Pictures) which premiered at Venice (Golden Lion), TIFF (People's Choice), Telluride, and NYFF. It also recently won the Audience award and Best Feature at the Gotham Awards. The film stars Frances McDormand and is Mollye's third collaboration with writer/ director, Chloé Zhao.
Other credits include Carlo Mirabella-Davis' Swallow (IFC Films), which won 'Best Actress' at the 2019 Tribeca Film Festival and was recently nominated for the Gotham Award's Breakthrough Director, Chloé Zhao's, The Rider, which won Best Feature in Cannes Directors' Fortnight and Best Picture at the Gotham Awards, SXSW Grand Jury Prize winner, Fort Tilden, Spirit Award nominated and Berlinale CICAE award winning film, She's Lost Control, as well as Zhao's debut feature Songs My Brothers Taught Me (Sundance, Cannes, Kino Lorber).
She recently co-founded the production company, The Population, and is currently in post-production on Josef Kubota Wladyka's thriller, Catch the Fair One, executive produced by Darren Aronofsky's Protozoa Films. Mollye is an adjunct professor at Rutgers University, a member of the Academy of Motion Pictures, and alumna of NYU's Graduate Film program.
New Orleans Review
I would first like to congratulate you on Nomadland's recent win of Best Drama Motion Picture at the Golden Globe Awards. Which leads me into my first question: How has it felt to receive this massive positive response to Nomadland?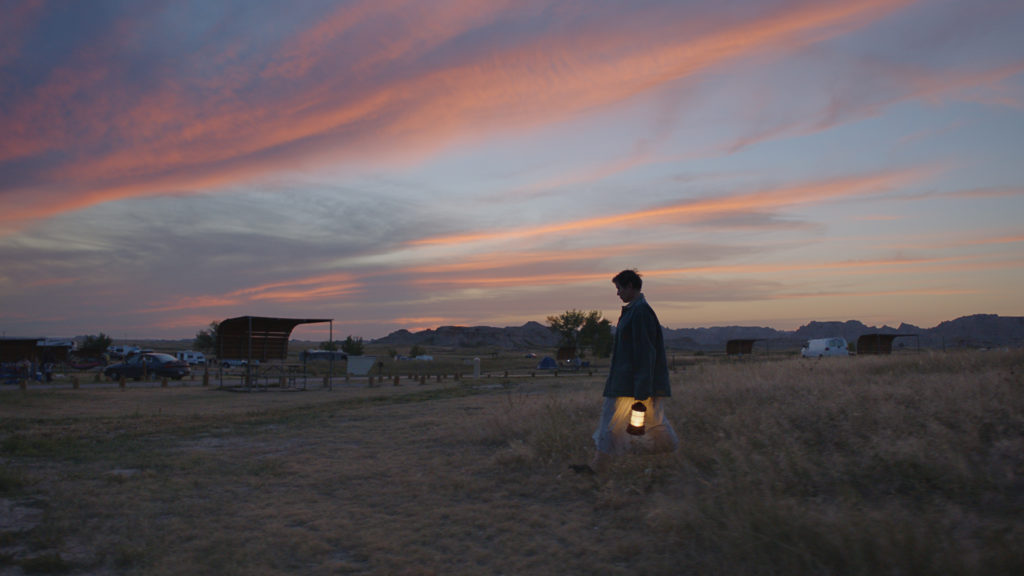 Mollye Asher
In a lot of ways, it feels unreal. I guess, in some ways, because we are all sort of experiencing it in our own private homes, but it is also really inspiring because making a film that is sort of unusual or done in an unusual way and then getting this kind of response is heartening, really.
NOR
When Frances McDormand's character, Fern, listens to other Nomads share their journeys, we as an audience almost feel as though we are listening to these stories through Fern herself. Why do you believe the use of oral storytelling in this film was successful in captivating audiences?
Asher
Well, that's an interesting question. I think everybody has their own story and everybody wants to be able to tell it themselves. There's this authenticity in hearing somebody tell their own story that I think that we are being moved by.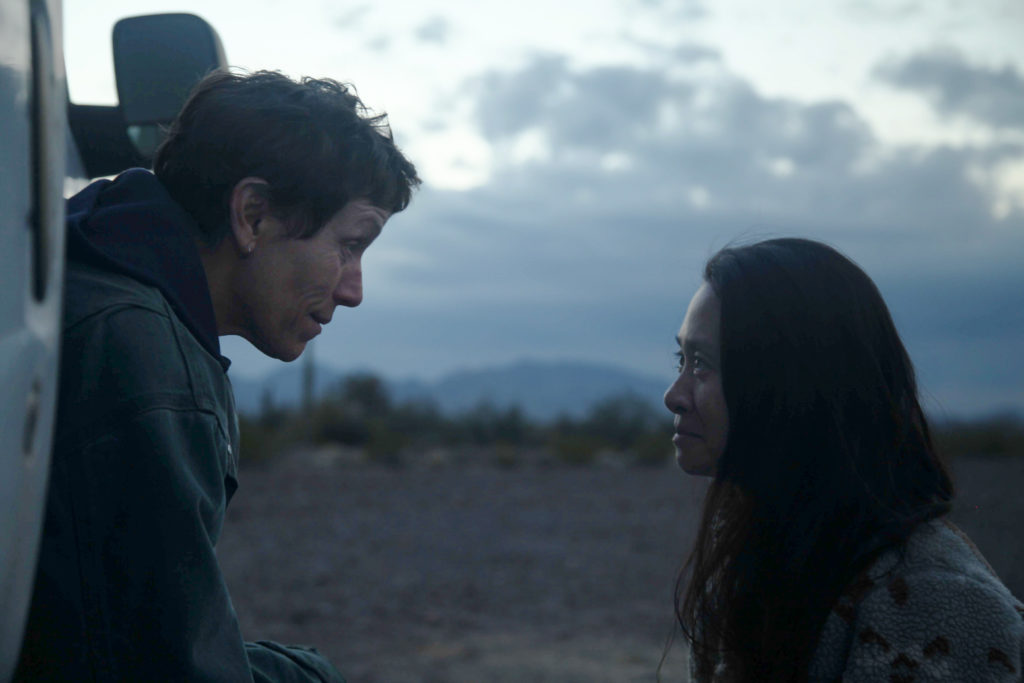 NOR
That is actually a perfect segue into my next question which is: Do you believe working with non-professional actors adds a level of authenticity that can elevate the impact of films?
Asher
For sure. I think actors are always bringing a part of themselves, but in this case, these non-professional actors are fully bringing themselves. There are some things in the film that are fiction, but they are playing themselves, you know, themselves I guess basically in a bit of imaginary circumstances, a little bit less than normal actors would be.
NOR
What does the process look like for hiring non-professional actors or talented individuals in general?
Asher
There are a few different ways. In this film, Swankie, Linda May and Bob Wells were all in the book, so [it was] sort of automatic that we were going to ask them to be in the film. Then [in terms of] all the other characters, it was a combination of open calls in the communities and then we also had a couple people who were local casting directors who would go out. For example, the character of Derek, the young traveller, one of our casting people, Hannah, went to areas where travelers like Derek would hang out and live basically while they are traveling. She would just go in and start to befriend people and tell them what she was doing, that we are making this film, tell them a little bit about it and just gage some responses, video them and then share that with Chloé.
The other way we cast people is through the community, like for the RTR– Rubber Tramp Rendezvous–that actually took months of me getting to know the people in the community through Jessica [Bruder], who wrote the book, through Suanne Carlson, who is the woman who does the "bucket lesson." She was really helpful in sending me all kinds of ideas of people who she thought might interested in being in the film. Then, I would reach out to them to get to know them a little bit. They would send me pictures and a little bit about themselves, and then we built it out from there and then they would recommend people in a group.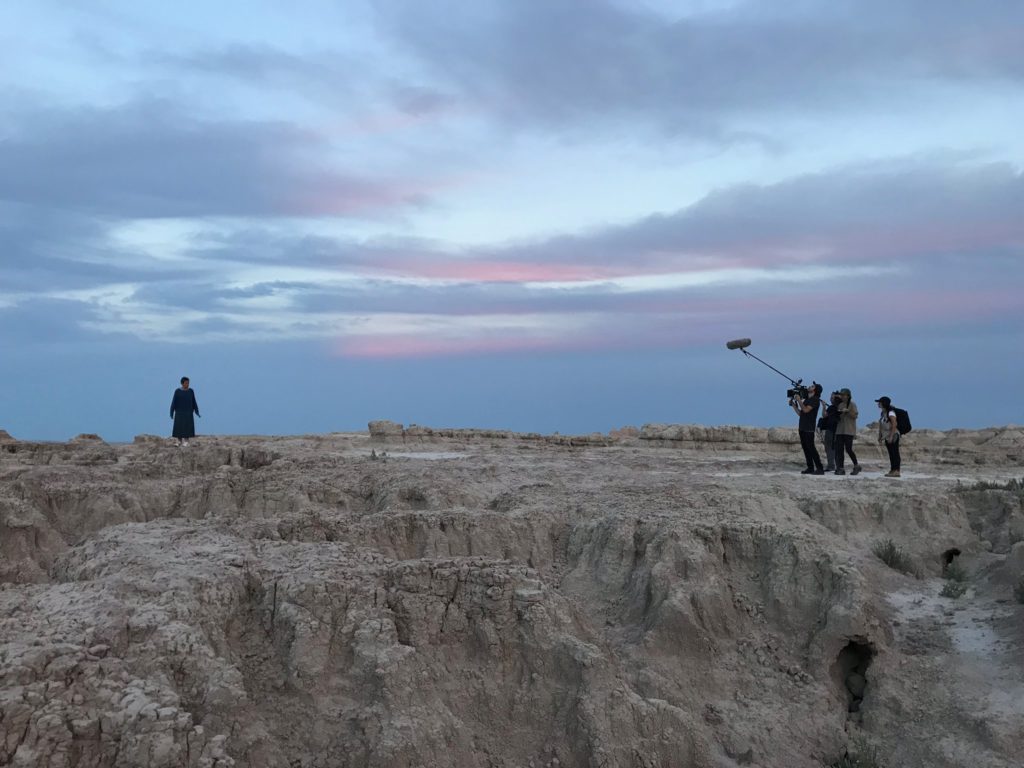 NOR
That is really interesting, because it's almost as if the project becomes more of a community one, where it really amplifies the voices that you are all trying to highlight. Especially because, like you mentioned, it stems from the book, so it is amazing that you all were able to highlight these people who you are trying to represent.
How does budget, specifically smaller budgets, affect the process of hiring actors?
Asher
We still pay the actors the union rates, so that does not change. When you you're working with a small budget, especially when we are usually doing SAG [Screen Actors Guild]. Although the writer was not SAG, but we still pay the SAG rates, the low budget then just means we use less equipment [and] have fewer crew members. We handle it in that way.
NOR
What has your experience been with working alongside former classmates, such as Chloé Zhao?
Asher
Well, it's kind of like family. We've known each other now for over ten years, and Josh [Richards], the DP, also went to our school. So, it's like family and you understand each other in a way that you don't with people you are just starting to work with. It feels a bit deeper in a sense.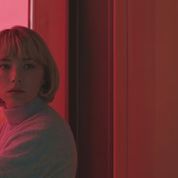 NOR
Yeah, and that's inspiring to someone like me who is in undergrad pursuing something like this, to know that you can create those strong bonds with people you start off with and then rise to success and go through that journey alongside one another.
Do you prefer to work with former classmates or have you shifted from working with former classmates to working with other professionals?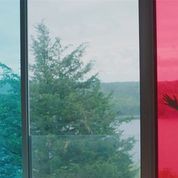 Asher
I have done both, but actually all of my films so far have been from not necessarily former classmates but people who went to NYU Grad Film, actually. My producing partner did not go to NYU, so I'm opening up the circle a little bit. I feel like NYU almost does the work for us. It curates and finds all of these talented people. Why not take advantage of that?
NOR
You originally went into undergrad for musical theatre. Can you tell me more about your shift into film?
Asher
Well, I started out in musical theatre. I was a singer and a dancer growing up, so I always thought I wanted to be on Broadway. I went to NYU for musical theatre and discovered that I didn't actually really like it, but I did like the straight acting, so I shifted to that. I was doing that for a few years, but really I was just waiting tables and I wasn't actually going to auditions, or I would go to auditions and I would never feel good about them. I always felt like I was trying to please someone, both as a waitress and as an actor, and it was not fulfilling.
At some point, me and a couple of other frustrated theatre people decided to make a short film. When we did that, that was when I discovered that I really loved putting it all together, every aspect of it and actually [the producer] Julie Buck, [who] I have known for more than twenty years, was going to film school. She suggested, "Well why don't you apply for film school?" I took the leap because I didn't have much experience, but I am so glad that she encouraged me to do that because it really changed my life. I discovered oh this is what it is like when you really love what you are doing, you will just work 24/7.
NOR
Lastly, what is some advice you would give to future generations that want to pursue a career in the film industry?
Asher
It's going to be tough, so surround yourself with people who encourage you and inspire you. I would also say do not wait for permission.
---
Briana Bhola (Loyola '22) is from Long Island, New York, but is currently a junior at Loyola University New Orleans. Her Guyanese and Goan heritage constantly inspires her to pursue activist work and empower others during her free time.
+++This interview has been edited for length and clarity.