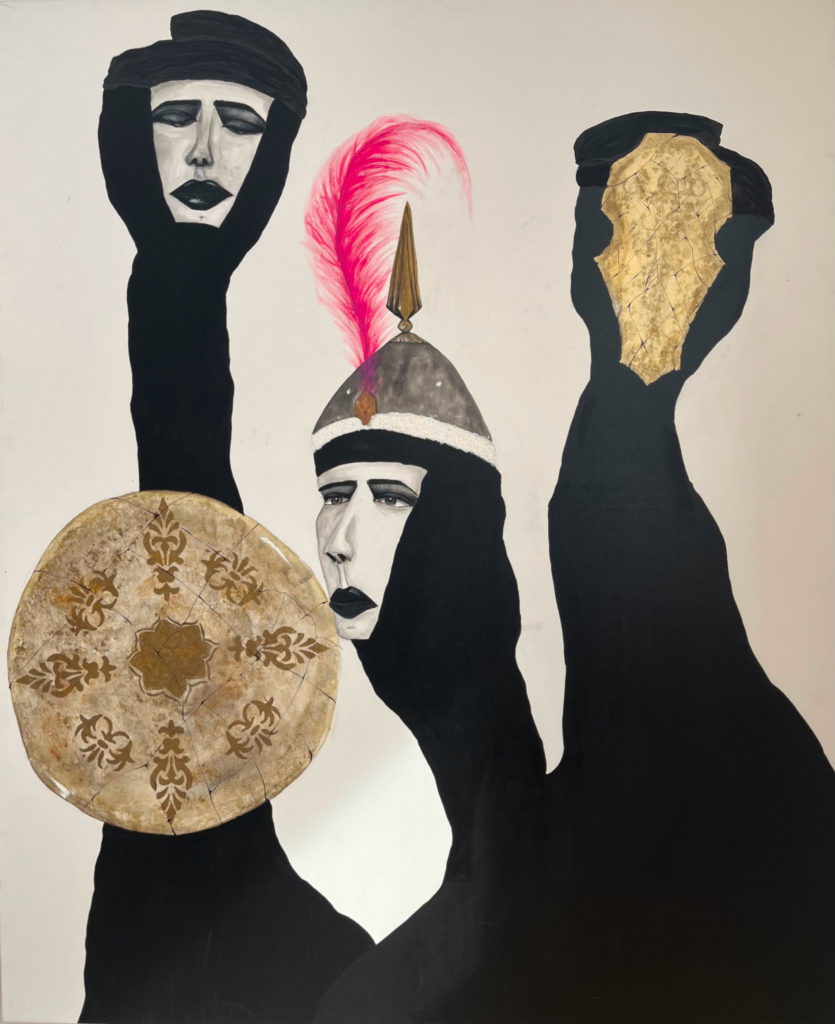 ---
Editor's Note
Being invited to guest-edit the Iran issue of the New Orleans Review was a tremendous honor and a weighty responsibility.  At the moment the biggest women's rights revolution in the world is happening in Iran as girls, women and their allies  attempt to overthrow a 43-year-old totalitarian regime — facing imprisonment and death for seemingly simple acts of rebellion like taking off a headscarf or dancing, in public. 
Today is March 20th. It's Nowruz, the day Iranians and many other people around the world celebrate the beginning of spring and, with it, the new year. The revolution is going strong, and Iranians are as determined to triumph as they were six months ago when they began by protesting the murder of Mahsa Jina Amini for improper hijab. 
This issue features works by diverse Iranian voices. The pieces that were chosen  each tell a vastly different story, from the sweet tenderness of a loghme to one trans writer's pain that Farsi, their mother tongue, is killing them, to the hopeful imagining of a queer Tehran, to a disappeared father and so much more.
In reading this issue we invite you to acknowledge the strength of the Iranian spirit and the importance of our revolution in a global context —  when bigoted hard-liners are attempting to take power (and too often succeeding) in much of the world, including the U.S.
We also ask that you keep the Iranian revolution alive by listening to what Iranians are saying about our country, by paying attention to what's happening there and by sharing the stories of the people on the ground. 
In solidarity with every brave person fighting for their right to exist freely,
Naz Riahi
ژن، ژیان، ئازادی

Naz Riahi 
is an award-winning writer and filmmaker. 
---
Art
Video
9,272.70 Miles / Whisper My Name by Azin Seraj
lost in her hair(monday) by Pegah Pasalar
Visual
Nationhood / Woman / Unicorn by Sabrina Mansouri
Hoss Kojast by Parisa Karami
Tohid by Anonymous
The Hidden Sense by Elma Hashemi
Poetry
"Testing a Pattern" / "Replicas" / "Swim, Swam, Swum" by Jenny Sadre Orafai
"Ode to the loghmeh" by Mehrnoosh Torbatnejad
"The Blue Sky" by Leila Sayedzadeh
Nonfiction
"Third Person, or Nastaran Ahmadi writes personal essays about Nastaran Ahmadi" by Nastaran Ahmadi
Testimonies written by Iranian Female Composers Association (IFCA) members inside of Iran
"Kesi gir dad?" by Leila Gharagozlou
"Wrong Syntax" by Mitra Parineh
"Passing: An Elegy in VII Parts" by Naseem Jamnia
"The Rose Generation" by Mojgan Ghazirad
"Farsi is killing me" by Nina Ruth Mir